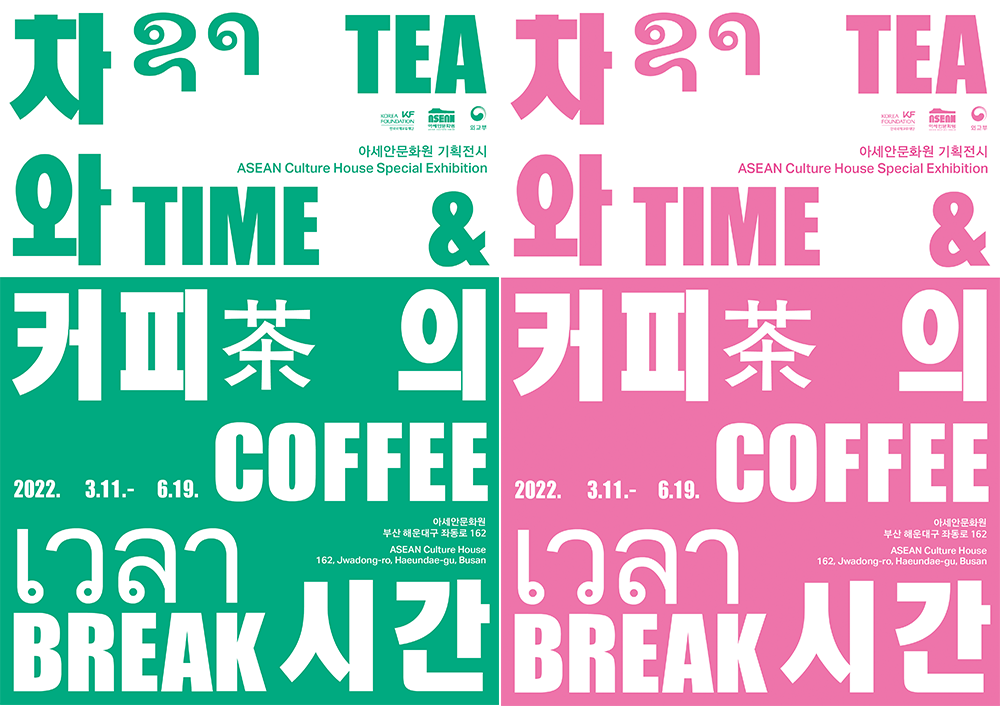 ▶ Period: March 11, 2022 – June 19, 2022
▶ Venue: Special Exhibition Gallery, ACH, 1st fl.
▶ Host/Organization: The Korea Foundation, ASEAN Culture House
▶ Curation: Art Space Gong-Won
▶ Participating Artist: Jungki Beak, Changwon Lee, Hwa Young Park, Gowaseo, Mujindongsa
Teatime, which emerged an established cultural practice in England toward the end of its Industrial Revolution, began as a legally-guaranteed break for workers. Afternoon tea was eventually regarded as inseparable from daily life, as proven by various accounts of British soldiers demanding tea breaks during the First and Second World Wars. The custom of taking time during the day to relax with a cup of tea or coffee is a virtually universal one that is not at all unique to Western society. The long-standing practice in most ASEAN countries of serving tea to guests evolved into diverse formats over centuries of actively interacting with not only neighboring India and China but also cultures that were encountered during multiple colonizations.
This exhibition focuses on three concepts—coffee, tea, and a pause—and features, in five sections, the work of Jungki Beak, Changwon Lee, Hwa Young Park, GoWaSeo graphic design studio (founded by Goeun Park and Seokyung Kim), and the spatial design team Mujindongsa.
Beak's landscape photos printed with natural pigments extracted from tea leaves focus on the material nature of the exhibition's subject. Lee's series of drawings, sculptures, and paintings is made of tea leaves and coffee powder and portrays historical events that Korea and ASEAN might have shared. Park's four-channel video bears traces of the coffee leftover in her daily cup. She has interpreted the coffee break as "paused time," which is needed in our daily life to contemplate and recharge our energy. The two designer groups, GoWaSeo and Mujindongsa, deliver basic information on cultural practices related to coffee and tea in the ASEAN region and offer a place for relaxation and cultural experiences.